Contextualize your engineering data with the rest of the business.
Prove that your engineering team is a profit center, not a cost center. Bring all your lifecycle metrics together with the value stream intelligence platform that accelerates software delivery.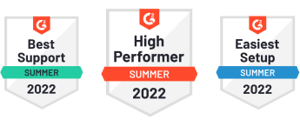 Find Out How Your Team Stacks Up
Gauge the efficacy of your team
Benchmark your performance and then iterate with data-fueled insights
Vet your engineering efficiency cycle times by issue type, coding days, and planned versus unplanned work compare to the rest of the industry.
Visualize & Contextualize
Translate engineering outcomes into business objectives
Customize at-a-glance dashboards
Configure SDLC metrics for your visual dashboards tailored to your company's needs.
See Into the Future
Predict finish dates with complete confidence
Use Allstacks' predictive forecasting engine to analyze up-to-date data
Leverage your historical data signals to anticipate and accelerate delivery dates.
Find the Right Pricing Package for Your Team
Allstacks starts at $400 per contributor* annually ($33/contributor/month). You can obviously do the math, but here are some back-of-the-napkin numbers:
| | |
| --- | --- |
| Number of contributors | Cost per year |
| 50 | $20k |
| 100 | $40k |
| 200 | $80k |
| 400+ | Enterprise pricing |
* "Contributor" refers to anyone working in your software delivery tools.
Integrations
Allstacks Works With Your Stack








Start Your 14-Day Free Trial: No Credit Card Required